People in Arizona, USA, were reportedly overcome with fear when a wild bear became stuck on a telephone pole in the city.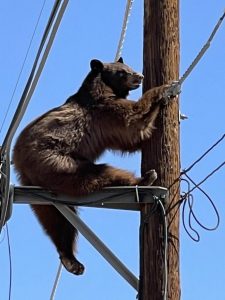 - Advertisement -
A wild bear was discovered on a telephone pole in downtown Douglas, Cochise County, Arizona, on the 9th, according to reports from Fox 10 news on the 13th (local time), generating commotion in the neighborhood.
When word spread that a wild bear had emerged on a telephone pole, nearby residents gathered. Eyewitness accounts at the time indicated that the bear initially appeared to be exploring the city before climbing a telephone pole and making itself comfortable.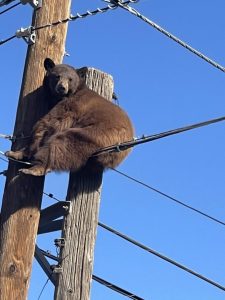 Police and wildlife authorities responded by rushing to the location and conducting rescue efforts. There was a risk of electric shock to the bear, the Department of Wildlife said at the time. Some stretches of the neighboring Highway 191 were momentarily blocked during the rescue operation.